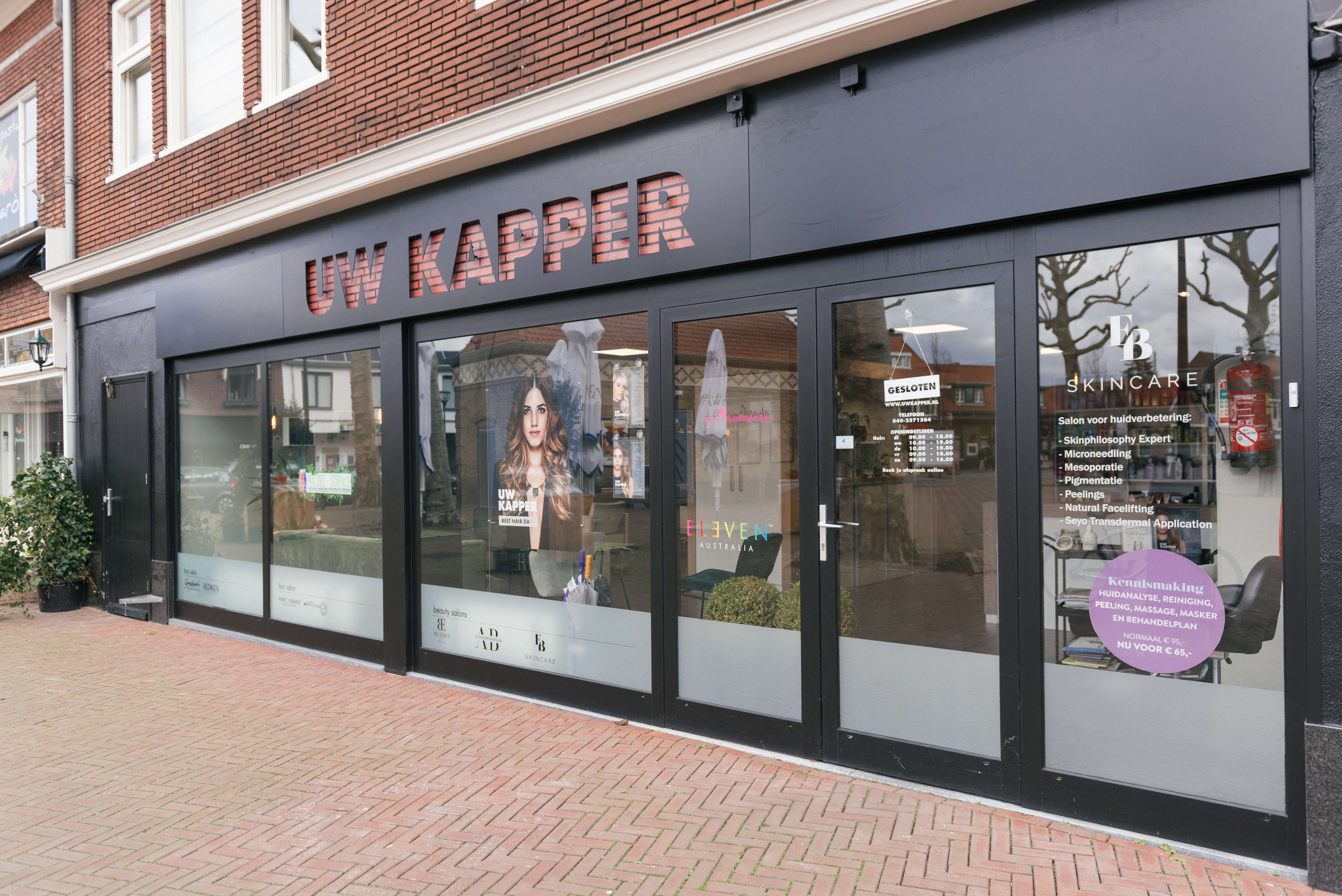 Make an appointment
Book your appointment HERE or you can reach us by phone at 040-2571584.
For applicants and other questions or comments, you can also reach us at INFO@UWKAPPER.NL
Walk in
Walk in digitally to have a look at our salon! Check our HOME page at 'First Impression!' for images.
Opening hours
Tuesday
Wednesday
Thursday
Friday
Saturday
09:00 - 18:00
10:00 - 19:00
10:00 - 19:00
09:00 - 18:00
09:00 - 16:00
Discount students/children
On Tue/Wed/Thu we have special discounts on haircuts for students (by showing their valid registration) and children up to and including the age of 12.
Gift vouchers
With us you are able to buy a beautifully wrapped gift voucher of any amount. Nice to give and nice to get!
Location
UwKapper is a hair salon for women, gentlemen and children, located near the renewed St. Trudoplein, Strijp in Eindhoven. This square includes an Albert Heijn, Lidl, Etos, Hema, Gall en Gall and other various establishments.
Parking
You can park in front of the hair salon for free (the square close to the church) as well as paid parking in the area.